Best HVAC Repair and Service Company in East Texas​
Providing HVAC Installation, Repair & Maintenance throughout East Texas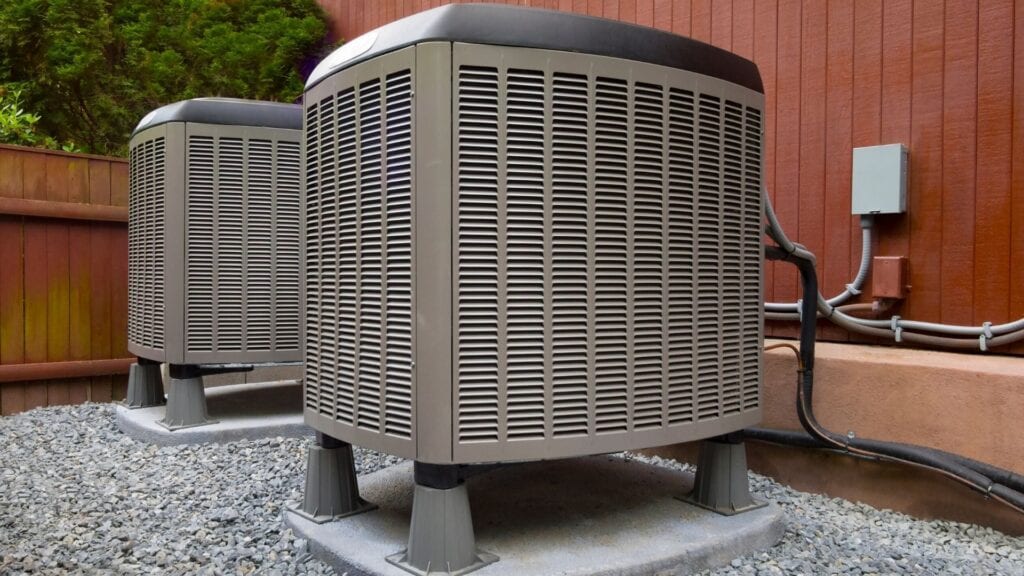 As a Rockwall resident, you are familiar with our extremes of both hot and cold throughout the year. This constant seasonal use can tax your heating and cooling  system to its limits. Because of this, you'll likely require the need for repair or replacement at some point. If you need HVAC installation, maintenance, or service and repairs, CJ Air Solution is the most trusted name in Rockwall. 
Stop wondering where to get high-quality HVAC service and start working with CJ Air Solutions. Contact us or give us a call at 972-530-1349 to learn more.
What is an HVAC System?
If you are new to homeownership or you are not sure where to start in HVAC, watch this short video to get a quick rundown as to how an HVAC system works. 
When should I replace my HVAC System? 
If you are considering replacing your home's central heating, ventilation, and air conditioning unit, a general rule of thumb is if your system is 12 to 15 years old. It's only a matter of time before your unit starts to break down more and more frequently. In addition to high energy bills, your system will no longer operate at its peak performance and the repairs to get it there will begin to add up as parts are replaced and the ventilation system undergoes major overhauls.
New heating and cooling equipment installations like digital thermostats can significantly reduce your power bills and reduce the amount of HVAC maintenance and service that will be required over the life of your new unit. There are also new energy- efficient options like air-to-heat exchangers, heat pumps, and two-stage furnaces that can help optimize your system and ultimately extend the life expectancy of your system.
HVAC Repair Service in Sasche Area
If you need professional air conditioning or heating repairs in Rockwall, CJ Air Solutions, Air Conditioning and Heating, will do it right the first time. Our Texas certified technicians are on time, transparent, and eager to exceed your expectations. You'll never regret calling us. We even offer emergency HVAC service! 
Our phones are open 24-Hours a day Monday through Friday
Your heating and cooling system will usually not break at the most convenient times. That's why our lines are open all day. Your HVAC unit has to work hard during extreme weathers like our scorching summers or freezing winter nights, which is why they tend to break at the worst times. CJ Air Solutions values our customers' safety and comfort, which is why we have our phones open 24 hours a day. No matter when your system fails, we will be there for any AC repair and heating repair!
HVAC Maintenance and Tune-Ups in Rockwall
We highly recommend you to have preventative HVAC maintenance so you can get the most out of your equipment. You'll want to make sure that you are hiring highly skilled and knowledgeable technicians who have been factory-trained to service your particular model. We advice you to find an HVAC contractor that guarantees their work and offers annual service contracts to ensure seasonal maintenance is done to your system regularly. Most times, timely adjustments and filter changes are done regularly can end up saving you from breakdowns that tend to happen when you need your unit the most. 
Indoor Air Quality in Rockwall
Due to the seasonal high humidity in our area, we've noticed that many homes and businesses in Rockwall have severe indoor air quality issues. These conditions are perfect for mold and mildew to grow on both old and new HVAC systems. Once our professional technicians have reached the work site, they can help you determine the best strategies to neutralize airborne particles in your home. This usually requires a combination of ultraviolet light technology and different filtration methods that will keep your HVAC unit free of contaminants. 
Why Choose CJ Air Solutions? 
At CJ Air Solutions, we rely on our punctual, dependable, and professional service to speak for us. We put you first and we want to give you the peace of mind that your heating, AC, HVAC and plumbing systems are always kept in working order. We have a 100% satisfaction guarantee and upfront transparent pricing, so if you have any questions let our technicians know. CJ Air Solutions should always be your first call when you need HVAC services, and our prior clients can tell you the same.