Air Conditioning Repair in Mesquite, TX
Mesquite's HVAC Repair Company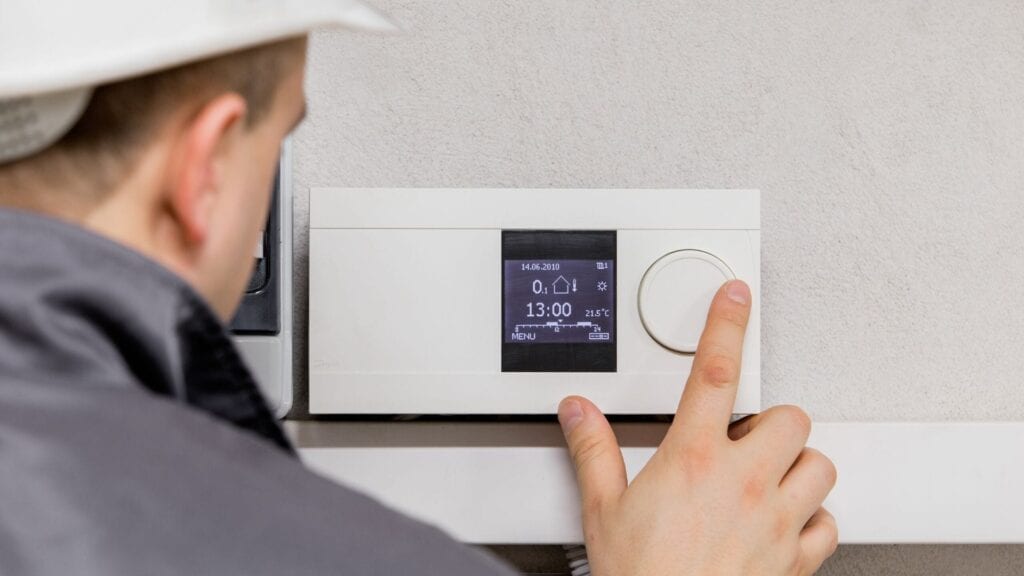 At CJ Air Solutions, Air Conditioning and Heating, we make it simple, affordable, and convenient. We take a proactive approach with a rewarding maintenance program. Instead of answering a breakdown on the hottest day of summer in Mckinney TX, we schedule essential upkeep in the spring and make sure your cooling system is ready to carry the workload. Our uniformed, factory educated and certified technicians arrive right when expected, utilize shoe covers, and prevent damage to the home. Completing a thorough diagnosis of all components, we identify and resolve any concerns to ensure smooth and reliable operation. We maintain a reputation for:
Our warranty plan on all AC repairs
Having 24/7 open lines
Our professional and friendly staff
Prioritizing customers' experience
Trusted Mesquite AC Repairs
CJ Air Solutions is highly-qualified service and repair technicians and service advisers are at your
service. They will answer your questions for scheduled service calls and for same-day repairs if
needed. For emergency repairs 24 hours a day making you our first priority. Regular, same-day and emergency service appointments are also available. Equally important we offer financing options with an easy credit application and super-fast approval. In addition, CJ Air Solutions is a proud member of Home Advisor with the best reviews from our Mesquite customers. Equally important are the reviews on google. We have plenty of those as well.

Our skilled technicians will:
Work efficiently on the repair
Treak your home with respect
Be transparent with you
Clean up their work area when done
Offering Air Conditioning Service and repair throughout Mesquite, residential or commercial. Moreover, The Hot Texas Summer and Freezing Winter mean that for the majority of the year, as a result, your air conditioning system is working around the clock. That is why we offer ac services at any time. Our established retail company allows us to provide competitive pricing. In addition, we offer Trane equipment to meet the specific comfort needs of your home. Call now for more information in Mesquite TX.
Experience and knowledge is what CJ Air Solutions has to offer you.
CJ started as an installer with his father at a very young age. He has been doing air conditioning and heating all his life and he loves his career path. Together, with his brother Cecil they are the perfect contractor team you need. This is why CJ Air Solutions`s Air Conditioning and Heating warranty is the best one in the industry Call Today at 972-530-1349