Air Conditioning Repair in Rowlett, TX
Rowlett's Dependable AC Repair Team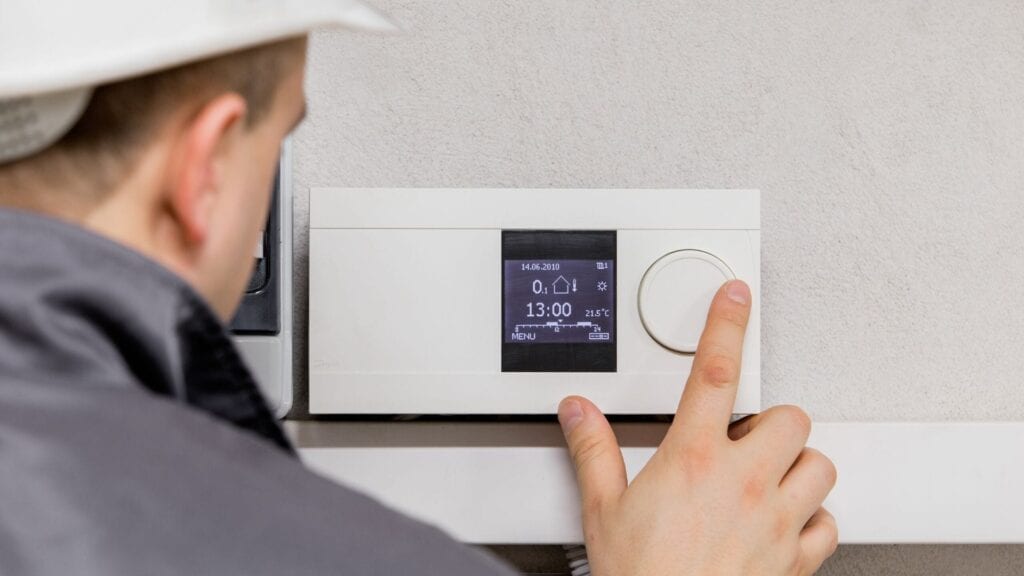 For more than 12 years, CJ Air Solutions, Air Conditioning and Heating, has been providing Rowlett, TX with the best quality of AC repair service. Our highly qualified technicians have the experience to handle all sorts of AC repairs at your Rowlett home. We are experienced in continuously surpassing our customer's expectations. 
CJ Air Solutions is a family-owned business. With that being said, we treat all of our customers like family. You should expect to be treated with courtesy and respect and we treat your home like it is ours and clean up after our selves when the job is done. 
Our AC team: 
Is Texas certified to work with all major brands

Offers warranty on all ac repairs

Has over 50+ years of combined experience

Gives free in-home estimates
HVAC Repair Service in Rowlett 
Today with the increase in the demand for air conditioners, it is important to find a qualified
air conditioning service and repair company. Find a company who will take the time to
listen to your wants, needs and design a unique solution. You are usually concerned regarding after sales, especially if the warranty period has expired. Moreover, if you're residing in a busy cosmopolitan city, the task of finding a good air conditioning service company seems like a mountain in front of you.
Rely on a Professional Rowlett Air Conditioning Repair Company 
We provide excellent after-sales services and is very cost-effective as well. In view of the above, it is not sufficient that you just choose any company that offers you a general service; in this way, you may ruin your air conditioner and incur inherent losses. The service you need in this regard is one that is qualitative and has a substantial degree of expertise. Now to attain your desired objective of finding a company and efficient service you would need to adhere to the basics from the very on start.

     Call us if you notice your: 
AC is coming out warm

Fan isn't functioning properly

Unit making unusual noises or strange smells

Cooling is uneven

Ducts are leaking

AC completely failed

Thermostat is having issues
Quality Rowlett AC Repairs
First and foremost, you must lay stress on the experience factor while considering hiring an air conditioning service company. On account of the experience our team gathered, CJs will be able to provide you with prompt and cost-effective solutions. We will also be able to tell you the exact nature of the problem and not beat around the bush. CJ Air would have remained in business for so many years and catering to a large client base.
Secondly, an experienced service company will be having experienced,  efficient Technicians who are well paid. The simple reason being that the skills of qualified service personnel cannot be matched with those who is not qualified. These qualified service personnel hold a great deal of expertise in their field and will handle your air conditioner with care and will do a good and complete job. Here at CJ Air We are the employees because AC is what we know.
Thirdly, an experienced service company will always be at par with market rates with regard to costs and billings. They are not interested in shortcuts and fast gains; on the contrary, they are more interested in providing quality services and superior products having a guarantee. A newcomer in this regard will not be able to provide this type of after-sales assurance and guarantee. They may try to lure you with discounts and cost-cuts, but don't fall into their trap; it would be like being "penny wise and pound foolish".
Expert Cooling System Repair
If there is an issue with your air conditioner, it is important to work with a professional HVAC company. Though we offer HVAC repairs, it is important to address these issues before there is a total shutdown of the HVAC unit. If we can address the minor issue before it turns into a major problem, we will save you time, money and stress. That is why you can rely on our air conditioning technicians to get the job done right the first time around. 
CJ Air Solutions, Air Conditioning and Heating, is the company that Rowlett depends on for its AC repairs. Contact us anytime to make an appointment since we have 24 hour dedicated lines. We also offer AC installations , AC maintenance and even heating repairs.
Check out our tips page for DIY information!