What Makes CJ Air Solutions

CJ Air Solutions
It takes education, experience and excellent customer service!
In fact most of air conditioning systems in Dallas and surrounding areas were installed by us.
Best AC Service, HVAC Service, and AC Repair provider in Sachse, TX and Garland, TX. CJ Air Solutions is your Air Conditioning Repair company!
CJ Air Conditioning Services
It takes education, experience, training, and most of all dedication. Here at CJ Air Solutions we have certified home air conditioning installers that can educate you an all of you cost saving alternatives for you your home.
Even if other ac companies tell you it cant be fixed well let us show you it can be done. Here at CJ`s air conditioning repair is what we specialize on. All of our team of real air conditioning repair technicians know how to repair any air conditioning over the phone… how is that for a peace of mind?

AC AND HEATING SYSTEM MAINTENANCE 
Its like maintaining your car, the air conditioner  needs to be oiled, cleaned and inspected to perform at its peak this hot Summer or Winter. NOBODY will run their care for one year without an oil change. Well think about it?
 I`ts All Part Of The CJ Air Solutions Devotion To Customer Service
We are a heating repair service company that cares for their customers so much that we even take appointments on holidays and weekends. That is correct We Are The Real Deal…
CJ Air Team Will Repair Even If No One Can!
Home Air Conditioning Repair and Service Its What We Do Best!
CJ Air Solutions Inc, offers the best air conditioning repair service AC Repair Garland in Garland Tx. With our total indoor air conditioning comfort products and services for central residential air conditioning & heating repair, maintenance, as well as commercial heating and air repair service, at reasonable rates.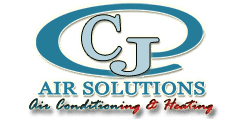 OUR COMPANY AIR CONDITIONING RESUME FOR YOU
50+ years of combined experience repairing air conditioners
100% guaranteed air conditioning work
CJ is always on the field repairing your air conditioning
Fully licensed and insured by the State of Texas
Air Conditioning Repair and Service is our most valued gift
Experienced air conditioning technicians are national certified
HONEST, FAIR AND UP-FRONT PRICING FOR YOUR AIR CONDITIONING REPAIR
WE KNOW AIR CONDITIONING AND HEATING
Proudly serving your city
Next

Previous

5 Star Review On Google!
We have been using CJ Air for the last 8 years and they have been great. They come quickly and provide good honest service.
Nohemi Gonzalez
Cecil literally just left my house after repairing my heater. Great, quick service and incredibly reasonable price. Plus he took video of the problem and explained to me exactly what was going on and what I needed to do if it happened again. This company is now my go to for heating and air.
Kristin Simka
My A/C stopped blowing cold around 10pm Monday night. I called CJ Air Solutions at 7:15am Tuesday morning, and they had a tech here by 10:30am. Prices were very reasonable and it was altogether a pleasant experience. Already to planning to use them in the future.
takeiteasy04
Wylie TX. I had issues with my A/C not cooling Sunday Night so i called CJ Air Soultions Monday morning. I am extremely happy with the prompt service and cost. I highly recommend CJ Solutions! Great Company! Sincerely, Rick
Ricky bobby71
Call before 7am and Cecil was here before 12 on a Saturday! He was courteous, professional, credible and honest. He cleaned our outside units, replaced defective capacitors and showed me the leaks in my attic unit coil. He even showed me it may be under warranty! All our ac services will be with them from now on! I highly recommend this company!
Mike Crosby
Great service!! The best guys around! I have 2 ac units in my home and the downstairs unit was . First they replaced the evaporator coil and solved problems that I didn't even know I had on my second unit and they didn't even charge me for that part and this was all in the middle of July!! Their prices beat everyone else I looked at!!
Sarah Bucklew
Cecil is awesome. This is Texas people, and yeah summer hasn't even started yet and this past week it has been in the 90s. My ac went out and my wife has been pissed. I called CJAirSolution and Cecil was there the same day and fixed my ac within 30 minutes and my wife is happy again. happy wife happy life! Cecil I can't thank you enough and your price was affordable...
max payne
Very happy with the services Cecil performed at my residence! He was very efficient and handled each issue that came up when he was on site. Small issues with getting scheduled but everything else was good, including the cost. Will use again!
Brandon Stakes
Thank you so much to Joe for coming out on his Sunday afternoon to fix our AC! 8.5 months pregnant and no AC in mid July don't mix 🙁 Joe was very nice and had us up and running in no time and the pricing was more than reasonable. I would recommend them to all my neighbors and definitely use them again.
Meg Baker
My ac wasn't working and I thought it was the thermostat, (it wasn't) and I took it down somehow messed up the wiring, and couldn't get it back together. My my mother in law recommended them. We called and they came the same day. They fixed the real problem and the one that i caused. From now on I will not mess with the ac and let them handle my ac.
Ray Tinoco
CJ Air Solutions took care of my problematic air conditioning. They were at my property withing 2 hour of my call. The tech was very helpful and perform the repair and had my a/c working again. What I paid for the work was very resonable. What I was most pleased, was the costumer service there. That just says alot about a company. They are not out to take peoples money like many contractors out there. Thank you CJ Air!
Kirk Wood