Air Conditioning Repair in Sachse, TX​
Expert Air Conditioning Repair Company in Sachse TX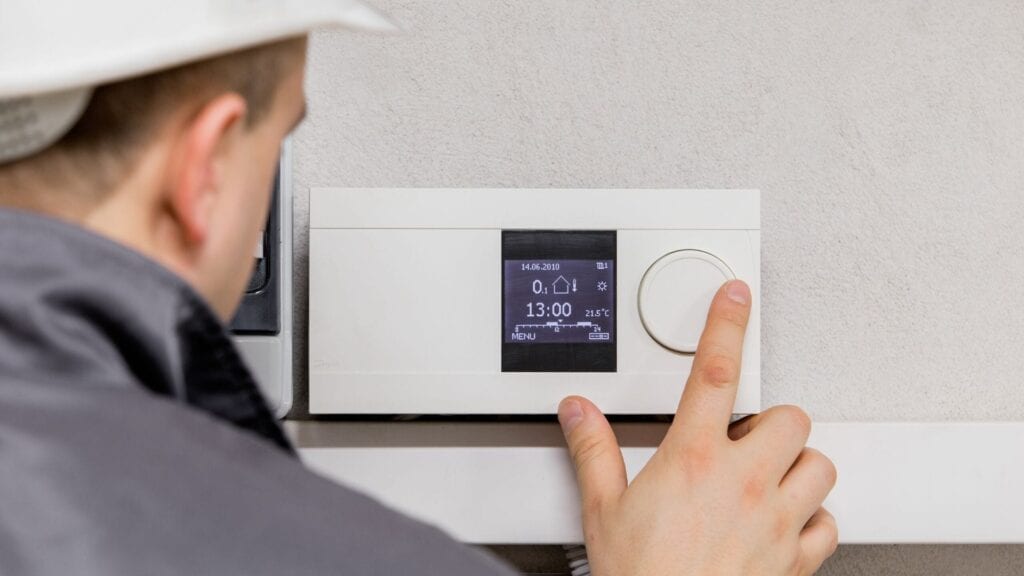 CJ Air Solutions, Air Conditioning and Heating, is ready to assist the residents of Sachse TX, with any air conditioning service. Our family owned company is dedicated to giving you the best quality service and going the extra mile to exceed the expectation of our Sachse county customers. As temperatures in the Sachse area can hit the triple digits as early as May, CJ Air solutions will be there to ensure our customers' AC units are always working to their full potential. 
The team for CJ Air Solutions, Air Conditioning and Heating is certified to work on any major HVAC brands, and we offer comprehensive services. 
We're known for:
Our outstanding customer service

Free in-home estimates

Being transparent with our customers 

Providing high-quality work
AC Repair Professionals
If your AC Unit in Sachse is giving you issues, our HVAC professionals from CJ Air Solutions will be dispatched to your house right away. We are open 24 hours a day on business days so give us a call anytime, literally! We'll send one of our NATE-certified technicians to take a look at the problem right away and get it fixed in a timely manner. All of our repairs have a one year warranty to give you peace of mind about the functionality of your Sachse unit. We give each repair our complete attention from beginning to end.
We focus on: 
Arriving on time to appointments

Keeping your house clean 

Being transparent with you

Behaving professionally

By calling CJ Air in Sachse, TX, you will get a qualified repair service that is licensed by the state of Texas. This repair service will also give you an estimate of what repairs will cost in writing. They will give you the assurance that you have a qualified professional. We can also advise you on upgrades or replacements for your current air conditioning system. With a written estimate you will be able to see how much the service or repair will cost.
When searching for air conditioning repair in Sachse, TX the website that has been listed is a good resource to find a good repair service for this is very important. Air conditioning is a very important part of our lives as this is what we do and live for. By keeping this machinery taken care of, you will bypass a hefty repair bill and keep your house cool during the hot summer months with no trouble.
Our professional technicians can also advise you on upgrades to your air conditioning unit while keeping your current air conditioning unit running smoothly. With licensing by the State Of Texas, you can be assured of someone who is licensed and knows exactly what they are doing and you can be assured of quality work no matter what is done.
Air Conditioning Repair & Maintenance in Sachse TX
Anything less than perfect performance from your cooling system is unacceptable. Even minor issues impact your everyday life, causing discomfort, aggravation, and higher electricity costs. There's also the risk of property damage, degraded air quality, and complete system failure. For quality solutions to every type of difficulty, with any brand of equipment, contact the fully licensed, insured, and certified team from CJ Air Solutions Heating & Cooling. The CJ team has more exacting standards than our competitors. Ensuring prompt response, highly trained technicians, and a job completed to your satisfaction.
Contact Our AC Experts for any AC repairs In Sachse, TX now or give us a call anytime at 972-530-1349 because AC Is What We Do Best!