Furnace and Heating Repair in Sachse, TX
Sachse's Furnace and Heating Repair Company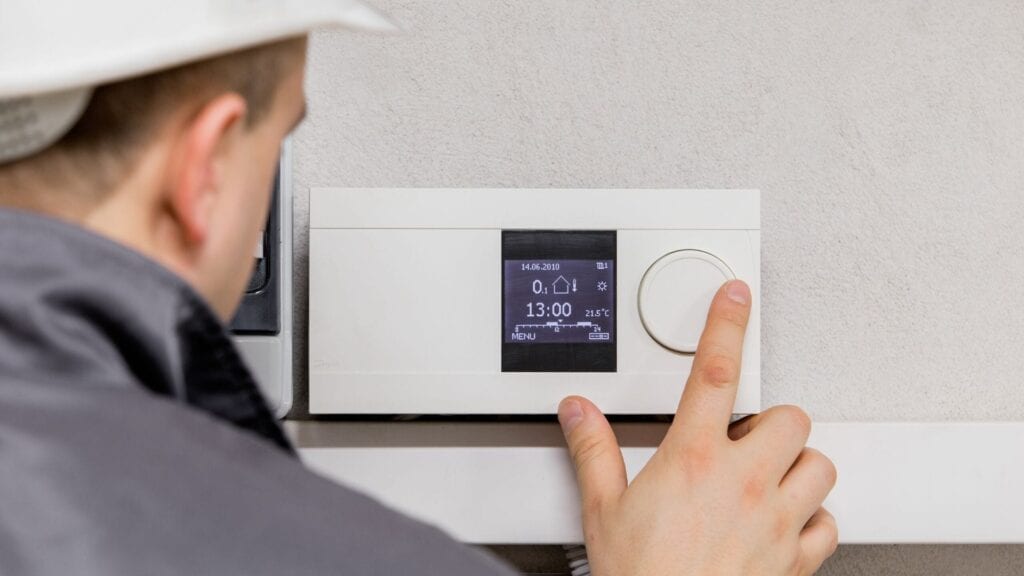 At CJ Air Solutions, we place strong importance on customer care. Our heating repair technicians have over 50 years of combined experience in the Sachse area. Every one of them works hard on keeping the air conditioner in great shape and keeping every customer informed and protected. 
Our techs are certified to work with every major brand of HVAC units and can help with emergency repairs, ongoing maintenance, inspections, and tips to keep your system operating to peak energy efficiency.
The Cutting Edge of Heating and Furnace Repair Systems
Our founders and managers are very detail-oriented and they passed down that trait to their staff, from phone operators to technicians. This is what has allowed us to keep our great reputation over the years and continue to exceed customer expectations. Our digital and traditional diagnostic tests are up to modern standards so they will be effective on all heating systems and keep them running at peak performance. We're familiar with and use the newest air conditioning repair technologies. 
Furnace repair in Sachse is a competitive industry, but our focus on training, technology,
and details allows us to shine through our competitors and offer an unmatched one-year warranty plan
on all furnace repairs. If you're not happy with your heating repair for any reason, let us know so we can fix it!
Heating, Energy Costs, and Your Health
Though they may not seem it, these three things are very correlated. Your furnace unit is in charge of your health and energy costs. Over the years of training and specialization, we've become connoisseurs on both topics. 

Energy efficiency. When even the nighttime temperatures are in the high 90's, your system will be working very hard to keep your house cool. During this time, the smallest increase in energy efficiency will turn into big savings. Our technicians are trained to offer tips and advice that will lower your power bill but don't be afraid to ask for more. 

Health. The quality of the air you breathe while sleeping is very important since we sleep for almost a third of our lives. It's also important because a lot of people are mouth breathers when they are asleep, which leaves you even more vulnerable. This is why we've learned a lot about allergies, respiratory issues, and how air quality affects your everyday life. 
Sachse

's Trusted Furnace and Heating Repair Company

When your furnace finally decides to stop working, it is usually when you need it most. In Sachse we consider this to be an emergency. 

In Sachse, heating is a necessity. If your system fails during the winter, CJ Air Solutions knows it's an emergency. With our business software, HouseCall Pro, we will be able to dispatch one of our techs to your house immediately. Our friendly and Texas certified technicians will treat you with the utmost professionalism throughout the entire process of repairing your heating unit. 
Why Choose CJ Air as your repair company? 
Here at CJ Air Solutions, Air Conditioning and Heating, we get the job done right the first time. Our family-owned business values offer a 1-year warranty on all of our furnace and heating repairs. This has allowed us to maintain our great relationships with our clients because they know when you work with us, you are working with the best in town. Our technicians don't just repair furnaces. We also provide furnace installations, furnace replacement, furnace maintenance, and even heating repairs. Give us a call anytime or contact us to get your repairs done right the first time!