Professional Air Conditioning Installation
The Best Air Conditioning Installation in East Texas
CJ`s HVAC Installation Warranty
This is what makes us better. CJ checks every air conditioning installation before completion. His installation expectations are way higher than the city code inspectors. His checklist for air conditioning installation is very detailed and quality controlled to ensure that we never fail after a long day of installation. By the end of your installation, you will have his cell and know that he will be around when you need him
The Air Conditioning Installation Equipment 
You better bet it`s only the Best. We have worked with all air conditioning brands you can think of and let me tell you we have seen almost everything. We only offer products that are the highest in its class. Trane HVAC Installations the mother of air conditioners the best brand we can recommend. It gives you what it promises and we have very little customers that call because their American standard broke. Please believe that their warranty is also the best  10 years what more is there to ask.
Air Conditioning Installation Done The Right Way!
Hire Professionalism, Guarantee, Reliability, and
Most Of All Experience…
100% Air Conditioning Installation Guarantee
Even with the best air conditioning and heating products that are reliable and efficient, proper installation is critical to keeping you comfortable. Our guarantee consists of One-year customer satisfaction. This means is any part installed by CJ Air Solutions fails we will fix it no questions asked. Beyond HVAC installation, we offer a free preventive maintenance program you can count on to keep your system running at peak performance. So if your ac systems installation even thinks of giving you any issues is our problem, not yours.
Even the smallest increases in energy efficiency will turn into big saving this hot Summer.
By upgrading to the latest energy-efficient air conditioning system you can cut your electric bill up to 50%. All of our air conditioning repair technicians are experts on saving you money. We have systems form 20 Seer to 10 Seer. We have the air conditioning system you are looking for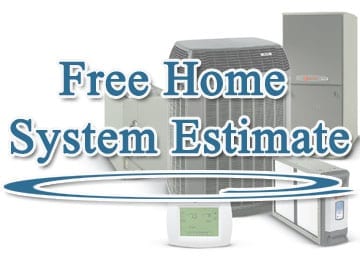 Should I repair older equipment and when do I need to replace it?
Paying for air conditioning repairs to an old or inefficient HVAC system often simply prolongs the inevitable. It's almost like putting a bandage on a serious injury. An older AC system that breaks down once is likely to break down again and again. That means more emergency service calls or, worse yet, the risk of damage to your home or to other components of your heating and cooling system.
Consider
Restoring your old Air Conditioning system will only bring it back to its current level of energy efficiency. After you've recovered from the air conditioning repair bills and the frustration of HVAC system breakdowns. Even six-year-old AC Heat Pumps and Air Conditioners are considered grossly inefficient by today's energy efficiency standards. So are most HVAC Furnaces built before 1980. Save up to 60% on your energy bills with new high-efficiency HVAC equipment. That's why installing a new heating and cooling system can actually pay for itself in energy savings within a relatively short time.
Looking at the Big Picture.
When one component of your system breaks down unexpectedly, it's easy to just focus on repairing or replacing that component. But each part of your system works with the others to boost efficiency and reliability, so it helps to keep the big picture in mind.
Replacing your old furnace
with a new higher-efficiency model but leaving your old mechanical thermostat in place, for example, won't allow you to enjoy all the efficiency advantages the furnace has to offer. Likewise, if you install a new furnace but don't get a humidifier, the air will seem cooler, forcing you to operate your new system at a higher temperature to be comfortable. Plus, you can often save on HVAC installation costs if you have several components of your HVAC system (for example, a furnace and an air conditioner) replaced at the same time.
Since most of us spend the majority of our time indoors, it makes sense to have an indoor environment that's healthy and comfortable.
What kind of Air Conditioning System do I need to keep my home comfortable?
While your home may have unique needs, the best way to ensure your comfort and health is to have your heating and cooling system provide the right balance of heating, air conditioning, air cleaning, and humidification. No other single system plays a larger part in how much you enjoy your time at home … or in how much you pay out to utility companies each month.
Hot News, Cool Stuff.
Today's heating systems are more efficient and reliable than ever, but heating is still the single largest energy expense in most homes. In northern climates, it may account for up to two-thirds of the energy budget. So it's important to understand what kind of system will give you both comfort and affordability. An electric heat pump is an energy-efficient option that provides year-round heating and cooling. Heat pumps are much more reliable and efficient than they were 10 years ago, and they're an excellent choice where gas is unavailable or where electricity is the most economical energy option. On those sweltering days of summer, AIR CONDITIONERS provide cooling relief by taking heat from inside your home and moving it outside. New technology has made today's air conditioners quieter, more reliable and more efficient than ever before
Right on the Money.
THERMOSTATS helps your heating and cooling equipment maintain the optimal temperature setting with the utmost energy efficiency. Today's electronic models are a vast departure from earlier mechanical styles. Microprocessors allow you to program your home temperatures to suit your lifestyle, so you can keep things comfortable while you're home and automatically set back your temperatures to save energy when you're away or sleeping. That keeps you comfortable all the way to the bank.
To find out how a new HVAC system could make you more comfortable and reduce your energy costs, contact us at 972-530-1349. You can also e-mail us with your questions at [email protected]