Heating and Furnace Repair in Sunnyvale, TX
Skilled Sunnyvale Furnace Professionals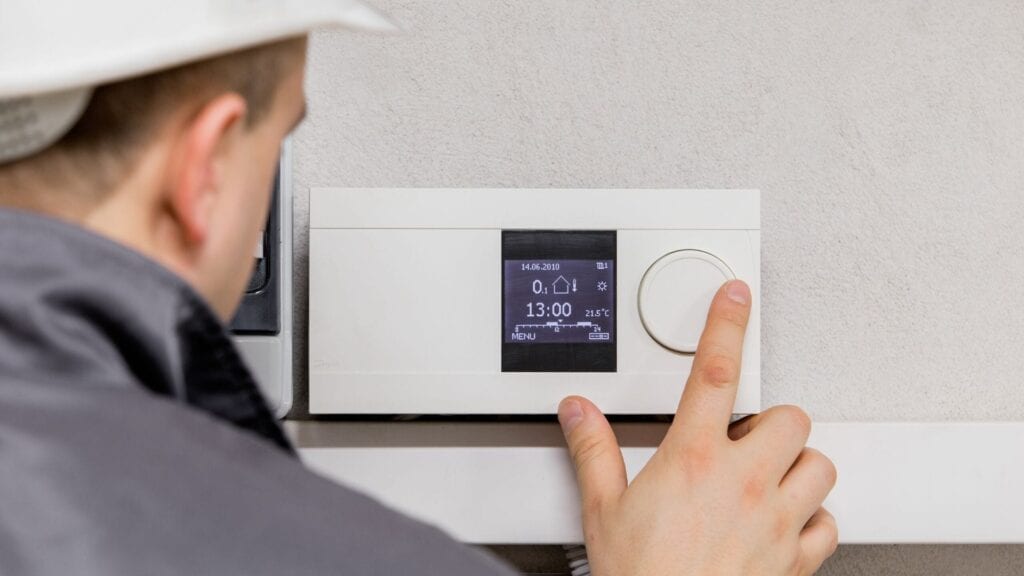 By calling CJ Air Solutions in Sunnyvale, TX, you will get a qualified repair service that is licensed by the state of Texas. This repair service will also give you an estimate of what repairs will cost in writing. We give you the assurance that you have a qualified professional. We can also advise you on upgrades or replacements for your current heating system. With a written estimate you will be able to see how much the service or repair will cost.
Our furnace repair Service Team wear booties to protect your floor or they simply take them off. Our education and knowledge of many cultures give us the upper hand in offering you the best heating and furnace service. We perform our job with respect for you, your home, your pets, your family.
CJ Air Solutions, Air Conditioning, and Heating:
Is a member of the ACCA
Offer free in-home estimates
Prioritizes customers' experience
Has top rating on HomeAdvisor
Has top rating at the Better Business Bureau
Furnace Repair Services for
Sunnyvale
We service all make, model, or age of your heating equipment, regular maintenance is essential to peak performance.  The majority of repairs and system failures are easily and affordably prevented with proactive service. As a local heating and furnace company, we know first-hand what it takes to keep a home comfortable in the cold winter months. Contact us to request professional heating and furnace service.

Focus is put on: 
Cleaning our work area when done
Having a friendly and professional experience
Offering personalized services
No matter what type of furnace Repair your home might have, we have the skills, knowledge and sense to repair your heating unit no problem. Call us now and well treat your home like our very own, with respect. In Sunnyvale TX, furnace repair is a priority. We're always ready to respond.
In the comfort zone
Wouldn't it be great if you could turn off heating and cooling in a room the same way you can a light switch? You wouldn't have to waste energy by heating or cooling a room you're not using. A ZONING SYSTEM is a perfect solution. By putting heating and cooling where you need it most, zoning can enhance your overall comfort and reduce your energy costs by as much as 30%! No matter what climate you live in, you'll find the best combination of comfort and energy savings with a complete indoor comfort system. Today's energy-efficient components work together to give you precise temperature control, healthy air and the right level of humidity and the savings on your utility bill might just make you the most comfortable of all. Give us a call at 972-530-1349 or contact us!